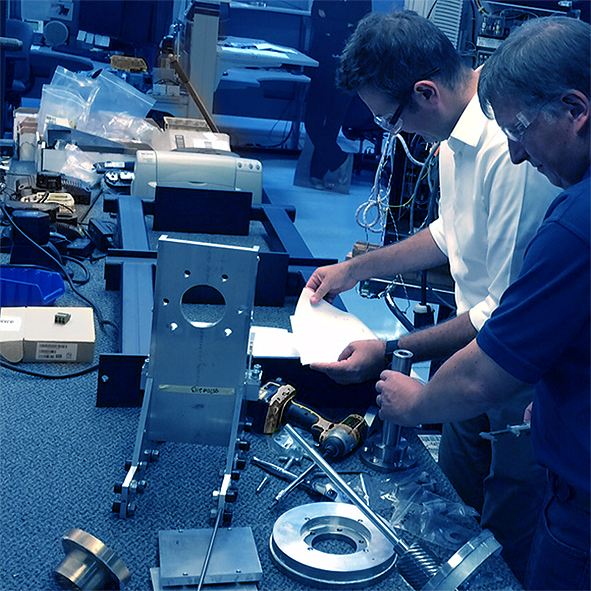 COMPLIANCE AND CERTIFICATION
By placing the CE marking on a product a manufacturer declares (under his sole responsibility) conformity with all of the legal requirements to achieve CE marking.
If you are a manufacturer it is your responsibility to carry out the conformity assessment, set up the technical file, issue the EC Declaration of Conformity (DoC) AND place CE marking on a product.
For stage machineries and automation systems, BLUMANO supports manufacturers to compile and validate the technical file, realise the mechanical, electrical and functional safety assessments and assist with the conformity of all legal requirements related to the CE marking.
BLUMANO produce national regulations compliance assessments – related but not limited to DIN, BSI, UNI, NEN technical requirements – and through a network of international partners, creates the conditions for an approval process to take place.
For devices, products, systems or installations that might require a third party certification, BLUMANO collaborates with several European notified bodies and has successfully achieved many type certifications on behalf of its clients.
Our remarkable assessment approach comes from the comprehension of the safety implications, technical specifications and certification requirements related to extraordinary creative solutions.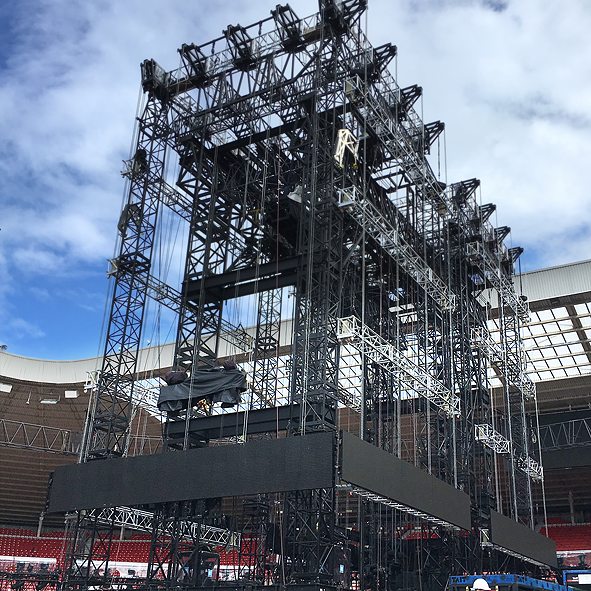 INTEGRATION OF MACHINERIES & CONTROLS
In entertainment installations, systems integrators function as a designer/engineer, bringing together a wide array of components from various manufacturers to accomplish the goal of creating a unified, functioning system that meets the needs of the client.
For stage machineries and automation systems, BLUMANO supports system integrators in the design and validation of assembly of machineries, defining the legal framework the design concept needs to consider to be in compliance with regulation requirements
We work with technical directors, designers and automation R&D departments in order to guide them in the choice of the correct technology suitable for the machinery's intended use.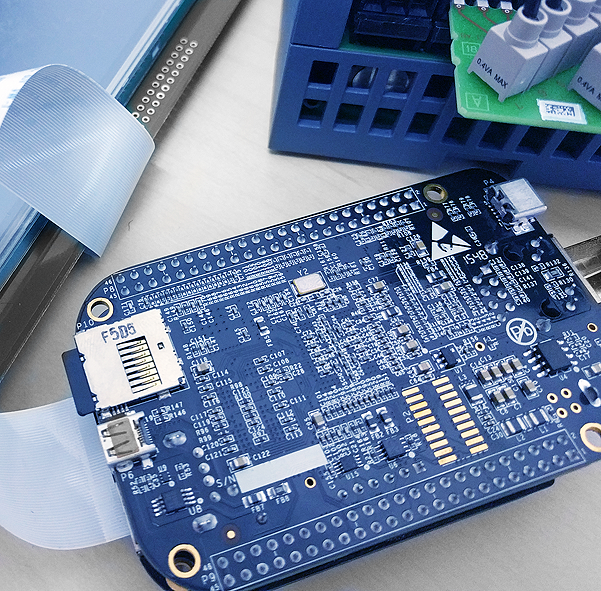 From idea to certification we have the skills to follow your engineers and marketing experts aiding them to make the right choices for each industry standard and directive. This minimises the project length and provides a complete package of documentation and certification for your product.
The list of some of the common equipment we use:
Sensors: Encoders, Safe-edge, Magnetic Sensors, mechanical Limits.
Inverters: Induction Close loop or Open Loop solutions, or servo motors, mains or battery powered.
Safety relays: Time delay, Dual-contact relay, cost effective solution, leading brands on fix-functionality relays,
Failsafe plcs: Programmable PLC, wire or wireless communications.
Actuators: Mechanical Relays, contactors, solid state relays.
Industrial communication: Ethercat, Profinet, ProfiSafe, Profibus and Modbus Solutions.
The list of the services we provide to deliver a complete hardware solution is:
Idea concept

Helping you to make the right choices for a specific market right from the start.
Project management and planning. BLUMANO has the tools to keep your project on track ensuring you achieve the milestones set along the way.

User Required Specification

From Idea to engineer detailed specification, targeting machine directive key points and industry standards

Functional Analysis

System Interconnectivity is a key factor to consider, since keeping legacy product support is also important.
Creation of a clear and simple Block Diagram to understand the scale of the project and analyse the URS achieved.

Optimal Design

BLUMANO works with the best industry experts to produce schematics and drawings
Working with your team of engineers to achieve the perfect in-house design.

Prototyping

From design to prototyping and back to design to achieve the perfect solution.

Commissioning

Testing of final product to ensure all the initial targets are met.
Assistance in the commissioning of existing hardware to achieve the desired solution

Documentation

Our team of writers and designers will help you with the design and text needed to fill all the gaps in your existing product user manual, thus complying with industry regulations.
Conclusion of the design process, BLUMANO can provide all the steps to complete the necessary build manual to hand over the product and allow you to move on to the manufacturing phase.

Certification

Finalize the project development achieving the desired approval level from a certified body.
Did you ever feel like creating a new project could be overwhelming? At BLUMANO we assist you in the development of new products or in the finalization of existing development.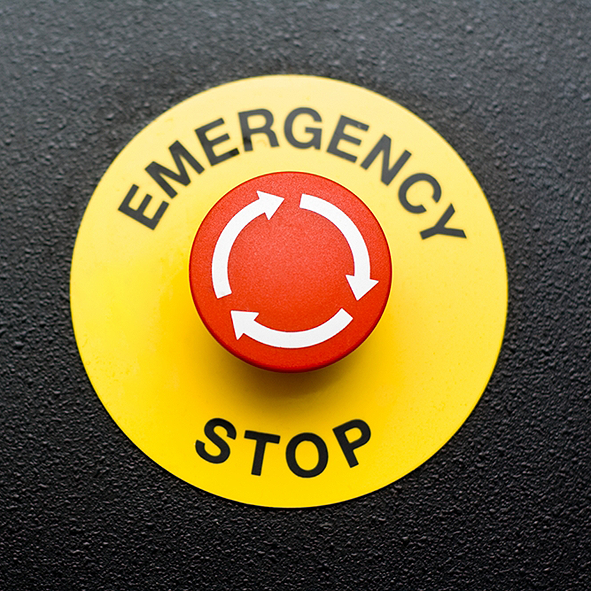 SAFETY ASSESSMENTS, FMEDA's & SFF REPORTS
Evaluation of the possible fault condition in all safety related machine components. Risk analysis associated with failure modes. Evaluation of safety architectures. Subsystem safety performance and PLr / SIL analysis and HAZOP
BLUMANO offers its consultancy expertise for safety assessment of machinery control systems.
The list of the services we provide to deliver a complete safety assessment are:
Product Analysis

We analyse the product or product family, its market and your companys goal to create a picture of what would be required to obtain the desired product certification.

URS

To understand the safety analysis BLUMANO can supply the User Requirement Specification for every products individual usage scenario.
Define the necessary safety functions, the level of each one and to which standard it will comply.

Software Analysis

Our experts can advise you what path will be best when it comes to analyse software and to determine if it interferes with the safety path.
Software certification

BLUMANOs experts can analyse your software and determine the necessary steps to get it approved.

Hardware Analysis

FMEDA

Failure Mode, Effects, Diagnostic and Analysis (FMEDA) is a methodology designed to identify potential failure modes for a product or process, to assess the risk associated with those failure modes.
BLUMANO can provide FMEA for products and analyse the consequences of possible failure conditions in different components of machinery.

Safety Integrity Level

Based on industry standards and some other variables BLUMANO obtains the safety Integrity level for each individual safety function listed in the URS, from SIL1 to SIL3.

HAZOP

BLUMANO complements the FMEDA analysis with a list of hazardous cases to be considered outside the FMEDA calculation, but within the safety analysis.

Safety Integrity Level

Complete documentation for each product and all the individual safety functions listed in the URS ready for approval.

Product approvaL
BLUMANO supplies the documentation analysis ready for the approval process and liaises with the major certified bodies to obtain the product approval.
H&S OF MACHINERIES AND EQUIPMENT IN USE
The use of scenic machineries and equipment directly involves H&S at work responsibilities and the relevant penal and civil liability. European directives help to define area of responsibility between the involved parties, namely manufacturers, distributors, installers and end users.
BLUMANO's unique skills will help to unravel this complexity utilising a set of resources such as (but not limited to) assessment procedure, machinery and installation survey.
Neglect and failure to follow the most elementary safety rules are the main causes of accidents that involve those responsible for using scenic equipment; with greater or lesser consequence.
Many different types of machinery are used, alone and together, in the entertainment industry and equally numerous are the types of possible injuries connected to their use.
Each machine poses a complex and specific set of risks involving not only the performer but in many cases also the audience. Before using high technology equipment it is recommended to carry out a deep and effective survey of all factors involved such as environment, interferences, supervision and safe working procedures.
The surveillance authority can claim failure in the application of essential requirements, incorrect application of harmonized standards or shortcomings in them, creating unpleasant delays during setup. In order to minimize this kind of problem and risk, BLUMANO can provide qualified support and systematic procedure by using:
Technical file audits.
Requirements checklists.
Maintenance procedures and machinery safety management.
Being involved in many international projects, BLUMANO has attained international accreditation and recognition.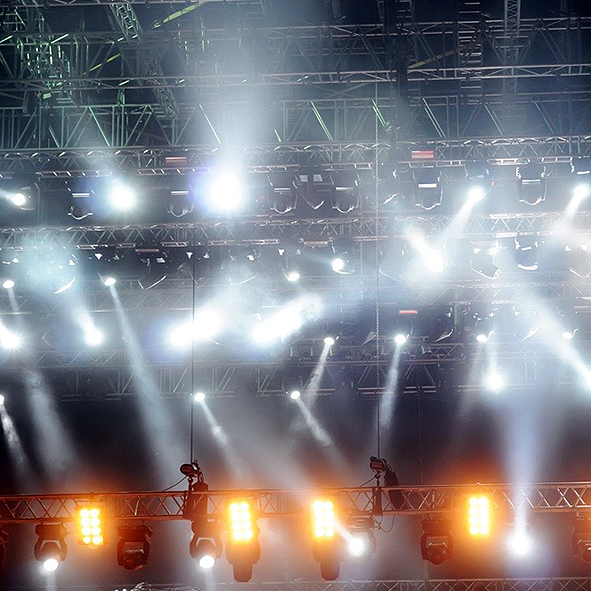 MACHINERY RISK ASSESSMENT
Stage machineries, assembly of machinery and scenic movements risk analysis. Estimation and evaluation of Entertainment industry hazards risk origin. Protective measures assessment and validation according the EN12100 framework.
What is an acceptable risk?
When are the possible risks related to a lifting operation reduced to a tolerable level?
An agreeable definition is provided in the OHSAS 18001:2007:
"A risk is acceptable if it has been reduced to a level your organization can tolerate given its occupational health and safety (OH&S) policy and its legal obligations".
A risk assessment is ultimately the core of a machinery technical file, it is the reference to define the suitability of a mechanical design, the adequacy of a control system solution or the appropriateness of an organizational measure.
By performing a risk analysis you identify the relevant hazards related to machineries, its causes and the potential consequences.
With the allocation of risk origins and associated hazardous events it is possible to refine and contextualize the analysis within a specific application.
To complete the analysis, a risk estimation needs to be performed: all the elements of the risk must be assessed and scored to establish its magnitude.
Only at this point can a risk evaluation lead toward a sustainable risk reduction strategy, if needed, in accordance with EN ISO 12100 three-steps methodology.
BLUMANO is experienced and specialized in assessing machineries, assembly of machineries, flying performers installations, scenic movements and lifting operations within the entertainment industry.
Our approach and expertise covers both manufacturers and users risk assessments obligations and guides them towards the correct use of chosen risk reduction measures.
We believe a solid risk assessment is a team-work achievement, rather than a formal "copy and paste" exercise; it is a process that provides awareness and understanding of the limits and opportunities of your installation.
Besides the fact that a machinery risk assessment is a mandatory requirement of Machinery Directive 2006/42/EC and Low Voltage Directive, safety-wise no matter if you are a manufacturer or an end user, this is the only opportunity to get full control of your creation.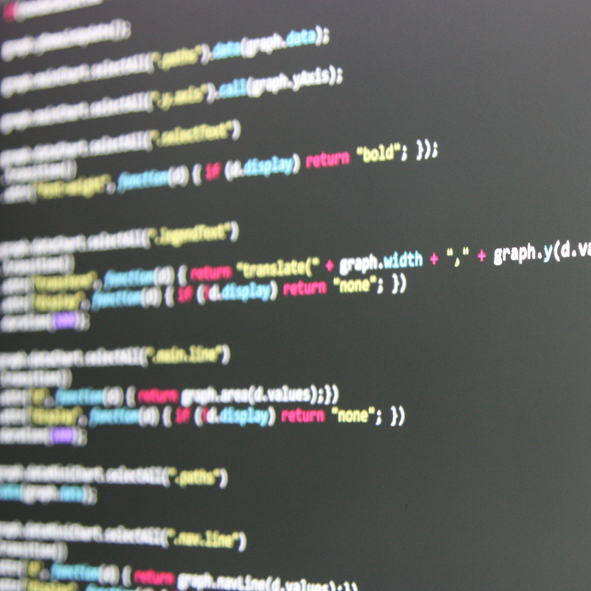 Embedded, Industrial and PC Application software design and implementation. Graphical User Interface (GUI) architecture consultancy. From concept to prototype Fail-safe (F-safe) code implementations. SCADA, operation redundancy and back-up solutions.
BLUMANO software design and implementation is made for the entertainment industry, from PC and Mobile application to embedded applications, motion control inverters, PLCs and Safety PLCs.
BLUMANO offers consultancy expertise for software design and development as follows:
Software Application
Safety

Fail Safe PLC

Use of most common safety functions

SS0 – Immediate stop application, when Error or ESTOP
SS1 – Ramp-down to stop then disable, monitored or time-based, generally used in ESTOP scenarios.
SS2 – Ramp-down to stop, used in enabling switches, DMH or GO buttons.

Specialised safety functions

SLS – Safe Limit Speed
SLA – Safe Limit Acceleration
SEL – Safe Emergency Limits
Brake detection

Decentralised network of PLCs
Wireless Solutions

Custom Software Application

Embedded Fail Safe CPUs
Safety Applications

Redundancy and backup solutions

Motion Control Inverters

Low to Fast Speed control > 10.000 mm/s
Light to heavy loads

PLCs

Simple to complex multi-point control application
Testing Equipment
System concept design
Industrial Protocols
SCADA solutions

Applications

Multiplatform

Linux
Windows
Mac OSX
Android
IOS
Linux embedded

Graphic Design
Implementation
Full package solution
Our team of experts will help you design the application from concept to prototype and commissioning.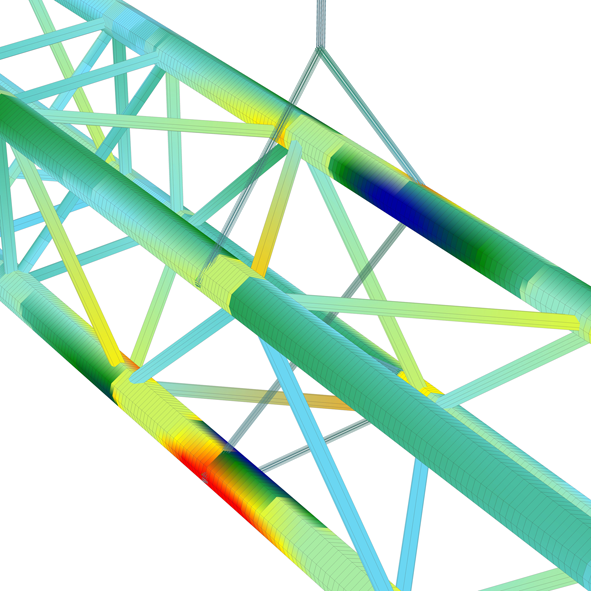 The unconventional entertainment industry field, where static structures are built together with dynamic machinery, requires qualified knowledge and experienced know-how at the same time. BLUMANO provides an ongoing unique support in design and construction using a valuable set of tools for engineering calculations in structural analysis, FE analysis, and steel and aluminum design.
The correct input, competency and efficient approach are the basis to enact the necessary design checks, calculations and checks on information and instructions to ensure the conformity of the machinery with the relevant requirements due to the machinery and construction directives.
Atypical and advanced visualization of results helps the design team to make the right choice in the project development.
The design of machineries and structures, including not only strength but also stability calculations, must take into account the risk assessment results.
Since accurate engineering approach depends on atypical fields, the calculations must be based on competent hypotheses. These hypotheses are related to the suitable standard and safety coefficient, such as the correct wind loading analysis or operational cycles fatigue.
The purpose of the above requirements is to ensure that the machinery and the structure will not suffer damage or be unsafe while it is used in an atypical application within the entertainment field.
BLUMANO surveys are based on Eurocode and European and North American standards in order to have international recognition and acceptance.
Our structural reports are based on Eurocode and Limit State Design (LSD) to provide accurate design support.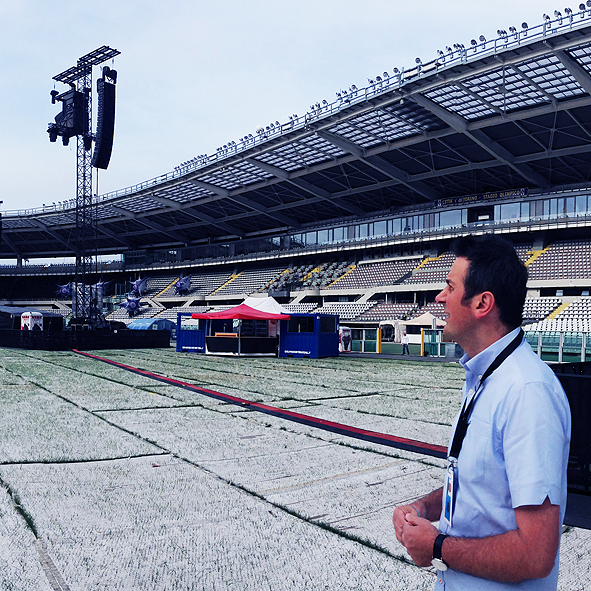 Machineries and structures for entertainment require an unconventional approach to have the complete picture starting from design to installations situations.
There are different paths to reach the same goal, however an end-to-end process is a different approach that will bring effective results. BLUMANO can play a valuable role in your project team, reviewing and tracking the project process so the team can have the whole picture from an independent entity.
The technical solution may be developed in accordance with general engineering or science at the discretion of the manufacturer.
Frequent design improvements and changes to the original design require the manufacturers and suppliers to seek engineering approval from independent third parties. This process allows flexibility and gives manufacturers choices for how to achieve the project requirements with speed and ingenuity.
Not only during a project development but also before purchasing a product, an engineering approval ensures that the standards, tender, and project requirements are fulfilled.
Stage machinery and structures are frequently temporary installations, due to the global nature of the business.
The different methods to reach these goals are:
Written reports to help to keep track of the design changes during the course of the project.
Risk assessment to focus and understand the weak link.
Process flow diagrams to update the project team.
Where a standard approach covers only part of the project requirements identified as applicable by a manufacturer, or only certain aspects thereof, BLUMANO can bring forward a multi-skilled approach with international accreditation and recognition in order to minimize the residual risk of failure.